Principal's Message
New Principal, New Prospect !
I am honored to take up the Principal post of CMA Choi Cheung Kok Secondary School. A new start often walks with a new expectation! With the hard and joint effort of CCK teachers, I am proud to announce that the school has seen a distinctive increase of 25% in student intake compared to that of last year. During the Pre. S1 Bridging Programme, I was impressed by the vigor and enthusiasm shared by our new form 1 students.
Since the start of the semester, I have started a habit of taking a walk nearby our school every morning just so that I can exchange a warm greeting with our students and accompanying parents. The love and gentleness I receive every morning is the motivation that drives me to work for excellence! Whenever I spot students rushing to school, I couldn't help but being proud of these juveniles simply because I know that deep down in their heart, they respect the school rules. In fact, there are many more good attributes I have found in CCK students and these have drawn me closer to them.
As the new Principal, I believe in the educational philosophy that students' talents can be expressed and fortified through school education. Therefore, I am dedicated in creating more opportunities for CCK students to explore themselves and more importantly, to broaden their vision through various international competitions. Quite often I would motivate students with a famous line of mine: "Think positive and do possible." With this bear in mind, I hope our students can continue to ponder, to create and finally to succeed!
I value team work and I believe, with mutual trust and respect, CCK students are in excellent hands and will prosper with our effort. However, the best education needs not only a committed team but also a committal environment in which I believe comes from our stakeholders and communities. Therefore, establishing a solidary relationship among the interested parties will be a continuous objective of CCK team!
New Principal, new prospect! I am looking forward to seeing a prosperous CCK with its outstanding characteristics.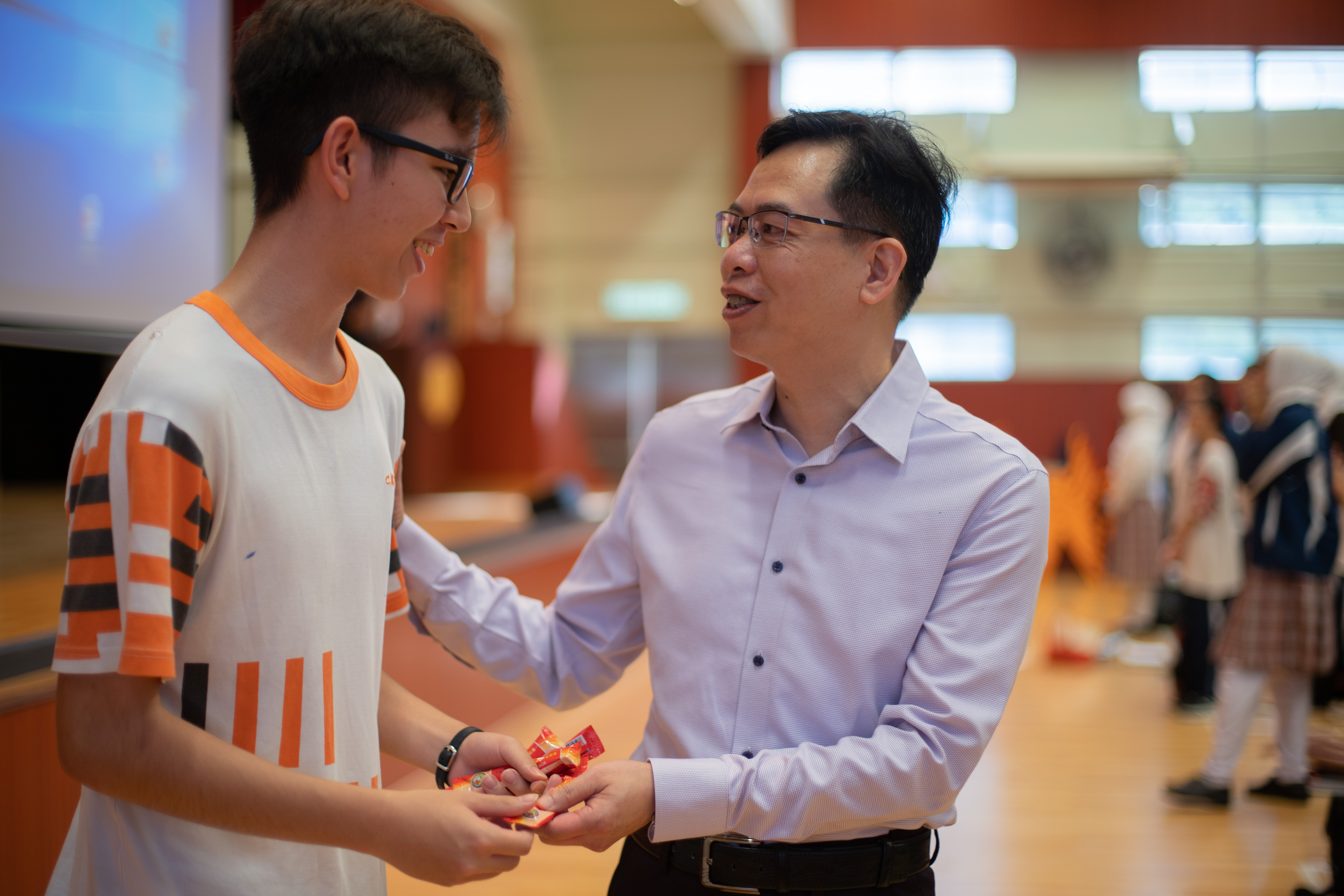 Principal LAU Sai Chong